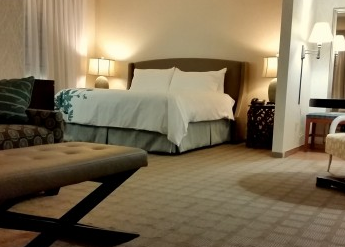 At our beautifully appointed Elkins, WV Hotel, we know comfort personally. Let us introduce you. Start with a room professionally designed for relaxation, and add all of the top-quality amenities: mini-fridges, coffee makers, free WIFI, flat-screen TVs and DirectTV in every room. And, for those who require it, ADA wheelchair-accessible rooms are available, too.
Those finer details? We've taken extra care with those, as well. From the high-quality shampoos to the real glassware, we've crafted every detail to give you an elegant stay. Every convenience is here, including a fitness center and state-of-the-art business center. We even have large conference rooms, perfect for business meetings, banquets and gatherings. Please contact the hotel for details.
Do you want to know what's about town? We'd be happy to help you explore Elkins. Hungry? Breakfast each morning is included, and features a wonderful array of hot and continental treats. For later in the day, our restaurant is on site featuring juicy burgers, tasty sandwiches, and our chef's succulent steaks, seafood, and barbecue.